Lululemon, t
hey go ahead and pull See-Through Yoga Pants from Stores!
No, this is not me but you better believe that that first thing I did upon hearing the news is put on my new Lulu's and check my ass in the mirror!
Happy to say it doesn't look like this...
but there is definitive
something about their pants that makes your tush look ohh sooo good!
Not sure what all this means to you but I for one have 3 key takeaway...
One, Lulu's stock has been in the toilet so I wouldn't be surprised if this was a PR stint getting them more awareness and increased interest. What better way than to talk about see-though pants and drive up search of Lululemon see-though pants...who wouldn't click on a link promising a picture of a cute butt? I did!
Second, I'm expecting major discounts at all Lululemon outlets maybe even stores and online so, it's a win-win as far as I'm concerned and Third and final...
I don't really care that they're see-through although, at $100 a pop, I guess one would expect full coverage!?
Do you care?
That's what I'm saying!
I live in my Lulu knit logo hoodie and honestly, think they have the most stylish and innovative workout gear on the market...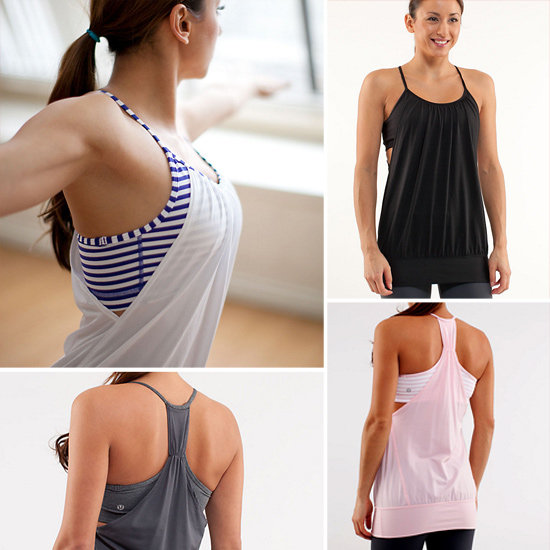 Here's more on that story...
Fans of
Lululemon Athletica
will be facing a shortage of certain styles for a while, as the yoga-inspired athletic wear company tries to figure out why some of their
yoga pants
-- which range from $82 to $128 a pair -- are much more revealing than usual. The problem: About 17 percent of the pants that arrived in stores and online in March weren't just "light weight" -- they were see-through.
"At the beginning of March, our stores and ecommerce site received some black Luon women's bottoms that didn't meet our high standards," the Vancouver-based company wrote on its website late Monday. "We want you to Down Dog and Crow with confidence and we felt these pants didn't measure up."
Some customers said that they hadn't realized how revealing their yoga wear was. Mar Smallski, a Lululemon fan from Ontario, Canada, wrote on the company's Facebook page that a pair of cropped pants she purchased in February were quite transparent as well. "I never noticed they're see through, until recently all this talk about it," she wrote. "I found the brightest undies I could find and bent over... Sure enough, all I could see was the coral undies."
Lululemon would not disclose exactly which yoga pants would be in short supply, saying only that "The items affected are certain styles of women's bottoms in our signature black Luon fabric." On Facebook, a representative explained that some of the "body skimming styles" had been taken off the shelves and urged customers to call the Guest Education Center at 877-263-9300 for more information. The company is offering refunds or exchanges on the defective pants -- which cost up to $100 a pair -- and promising that they will be "recycled."
-Give them to ME Lulu!!!
Some are blaming Lululemon CEO Christine Dey for the drop in quality. Fan blog Lululemon Addict pointed out that this is the fourth quality-control issue that has surfaced in the past year and added that "long time fans of Lululemon know the slide started when the company went public and Day was brought on board."
"Day has ruined everything special about Lululemon. The bullet proof quality, the fit, the femininity, the Lululemoness of the product," the blogger wrote. "I'll give her minor props for getting a website up and going, but that's it."
Lululemon's stock did a Down Dog of its own this week, falling nearly 6 percent in after-hours trading on Monday and dropping more than 5 percent on Tuesday morning. The incident is expected to shave as much as $20 million off of its first-quarter sales.
Luon fabric -- a nylon and Lyrca spandex blend -- is specially made for Lululemon by Taiwan-based manufacturer Eclat Textile Co.; Lululemon said in a statement that they have used the same manufacturer since 2004 and insisted that "This event is not the result of changing manufacturers or quality of ingredients."
"The ingredients, weight and longevity qualities of the pants remain the same but the coverage does not, resulting in a level of sheerness in some of our women's black Luon bottoms that falls short of our very high standards," the company telling Reuters that the real problems was "a gap between Lululemon's expectations and reaction from the market."
"We checked our orders this morning and indeed, we did follow their instructions to make the product," Eclat spokesman Roger Lo told Reuters. "Lulu has some new ideas every year, such as taking different approaches for fashion-related purposes."
Though this recall only affects black Luon pants, extreme sheerness is an issue the company has faced before.
"You may experience sheerness with some of our bright-colored bottoms because of the lightweight nature of the fabric," Lululemon cautions on some of the products in its online store. "We recommend you do a couple of Down Dogs in your bright-colored bottoms to ensure you're happy with the fit and coverage."