growing and unfortunately, so is my suitcase!!!
This time next week we will be arriving into Lisbon or, as the Portuguese call it, Lisboa and I can't wait to take in this magical city...
A bit about our first stop as we embark on a 2 week odyssey of Portugal...
Lisbon

is the capital and largest city of

Portugal

with

t

he urban area extending beyond the city limits and a a population of over 3 million

making it the

11th most populous urban area

in the

European Union

.
Not only is Lisbon the westernmost largest city in Europe
, it is also its westernmost capital and the only one along the Atlantic coast...it lies in the western Iberian Peninsula
on the
Atlantic Ocean
and the
River Tagus (Tejo)
.
Recognized as a
global city
because of its importance in finance, commerce, media
, entertainment, arts
,
international trade
, education, and tourism, Lisbon
is one of the major economic centers on the continent, with a growing financial sector and the second largest container port on Europe's Atlantic coast.
The city is the 7th most-visited in Southern Europe, after
Istanbul
,
Rome
,
Barcelona
,
Madrid
,
Athens
and
Milan
and I'm happy to say that I've been to 4 and, after this trip, 5 of them!
Lisbon is one of the
oldest cities in the world
, and the oldest city in
Western Europe
, predating other modern European capitals such as London, Paris and Rome by hundreds of years.
Julius Caesar
made it a municipium called
Felicitas Julia
, adding to the name
Olissipo
. Ruled by a series of
Germanic
tribes from the fifth century, it was captured by the
Moors
in the eighth century. In 1147, the
Crusaders
under
Afonso Henriques
reconquered the city
and since then it has been a major political, economic, and cultural center of Portugal.
Once the center of the richest empire in Europe, Lisbon now faces one of the worst financial crises in the EU. But even as it struggles with rising debt and unemployment, it is the home to
two sites listed by UNESCO as a World Heritage Site: Belém Tower...
and
Jerónimos Monastery
...
that I'm hoping we get to visit on this trip.
Furthermore, in 1994, Lisbon was the
European Capital of Culture
and in 1998 organised an Expo '98
(
1998 Lisbon World Exposition
).
Aside from it's beauty, Lisbon enjoys a Mediterranean climate with warm winters and hot summers and although it won't be beach weather while we're there, temps will be in the 70's making it ideal for sightseeing...
shopping...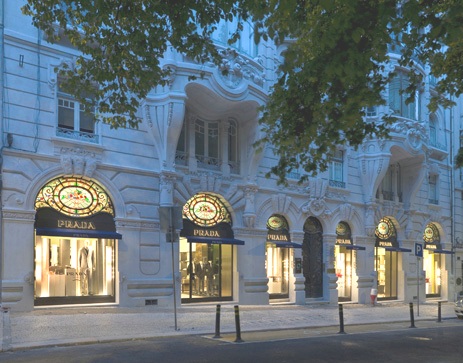 E

ating...
more
eating
...
and of course
drinking...
Ahhh, I feel faint just thinking about all the fun times we're going to have...must rest!
A
deus para agora